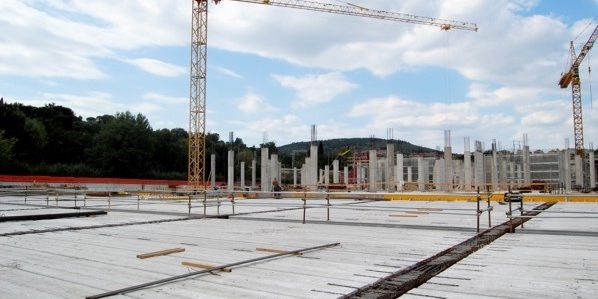 Generale Prefabbricati worked on this complex, prestigious construction through the supply and installation of prestressed beams and Spiroll floor slabs.
The beams were calculated by the Generale Prefabbricati technical department to hold the beam-column depression as much as possible.
Generale Prefabbricati is able to study and design this type of technique also for "full depth" solutions.