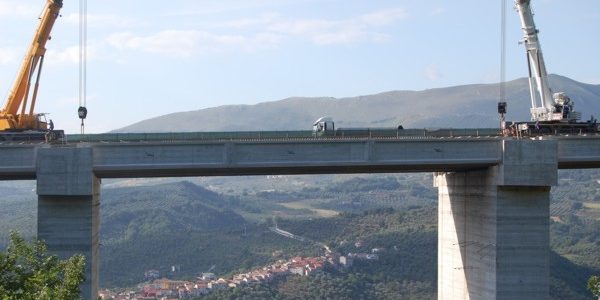 Generale Prefabbricati enlarged the road area of the Polla Sicignano viaduct along the A3 Salerno-Reggio Calabria motorway.
The existing viaduct located over 50 metres high was enlarged without interrupting the flow of traffic, using the post-tension technique.
The prominent 45-metre long and over 2-metre high I-section beams were prefabricated in 15-metre segments and then moved to the Polla yard, where, "in situ", they were assembled into groups of 3 segments each to form 45 metres of post-tensioned monoliths.
The technique and field experience provided are part of the Generale Prefabbricati company's internal assets.