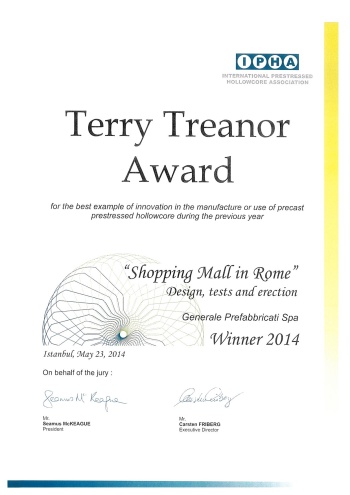 19th IPHA 2014 WORLD CONVENTION
The conference, which brings together the world's leading extruded hollow core slab manufacturers under the umbrella of the International Prestressed Hollow Core Association, was held from 21 to 23 May in Istanbul, Turkey.
Two important pieces of news that Generale Prefabbricati is proud to announce. The first is that the 2014 edition of the prestigious "TERRY TREANOR AWARD" was granted to Generale Prefabbricati for the design and construction of an important commercial structure. The second piece of news which especially involves all of us regards the decision by the International Board of the IPHA to convene its convention in Perugia, Italy, next May 2015.
We'll be sure to keep you posted!