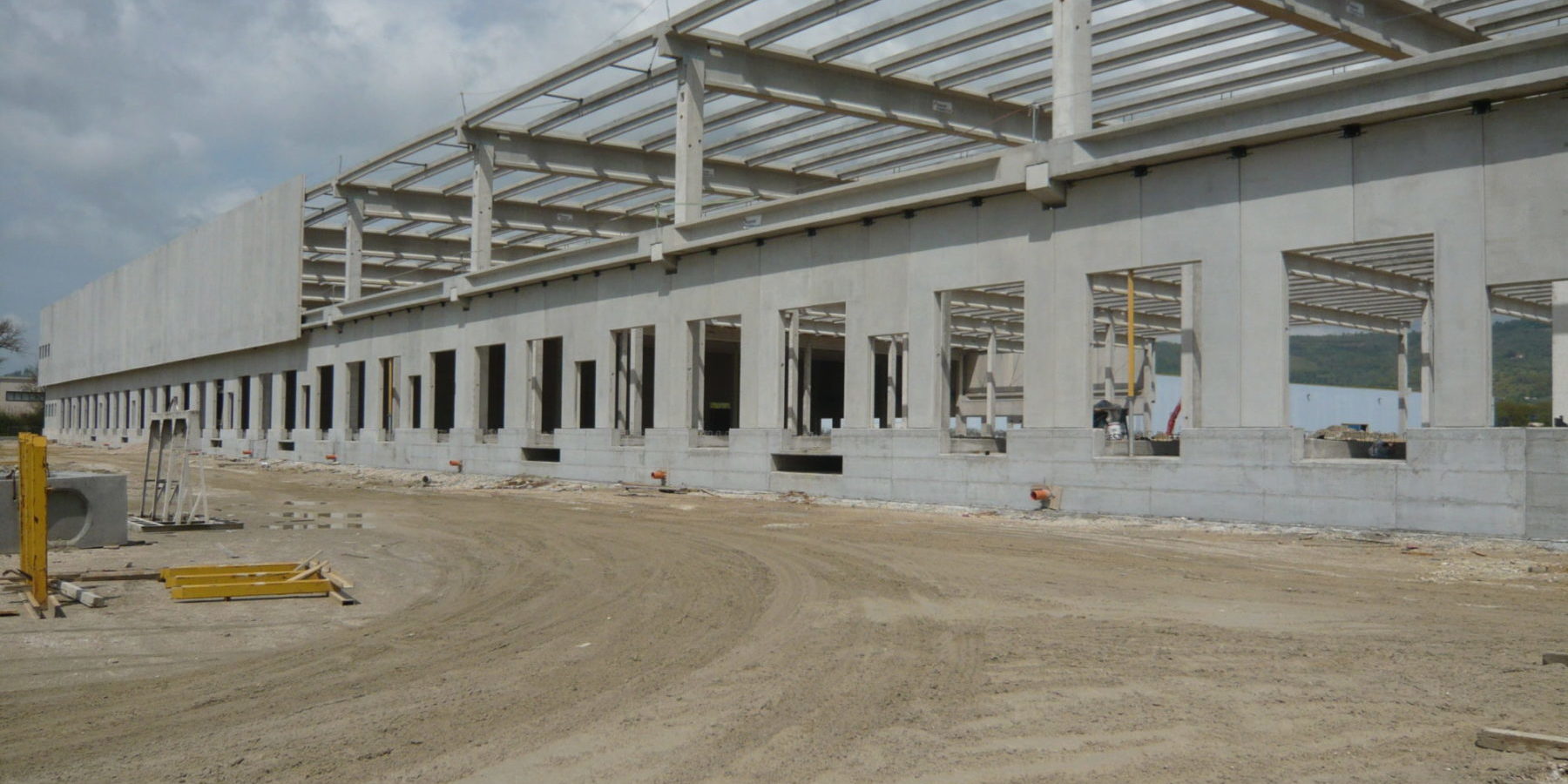 Generale prefabricati has constructed approximately 15,000 sqm. of the Eurospin Tirrenica logistical centre in Magione (PG) using a structural framework of 17×25 metres and a roof with primary beams and purlins completed with steel sheets and insulation. The useful sub-beam height is 11 metres, the cladding panels are the "thermal cut" type with mould bottom finishing, then painted on-site.
The building is perfectly and completely insulated also because it houses "cold" storage of a major distribution chain for the logistics coverage of the entire centre of Italy.
There are 70 sectional doors and loading bays along the two loading floors.